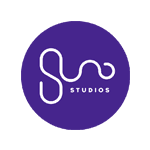 SunoStudios
The Art Of Recording
Book Musicians for live events in Delhi today!

Our exceptional roster of artists and bands will bring the X factor to your wedding, anniversary or birthday party.
After working with multiple artists and getting them into world renowned studios, we are here to bring them to your party! Are you looking for a musician or a band to perform at your next event? Look no further! We got it all covered for you in one place. No matter the genre, mood or theme your event is set in, we match you with the artist who will be perfect for your event! From BollyWood to HollyWood, soul to rock, hindi to english, we cover all types of songs and will play those at your party. SunoStudios.com is the fastest-growing community of professional musicians in India! An online marketplace for musicians, singers, songwriters, guitarists, cajon players, percussion, bands, rock bands and DJs. Don't wait and feel free to browse the list of our artists in Delhi.

Contact Us now to book your music artist online.

*Online pre-paid booking of artists available with GST Invoice. Pay via UPIs, Wallets, Cards and Netbanking integrated with Secure payment gateway.*