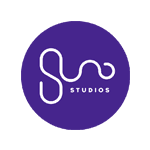 SunoStudios
The Art Of Recording
Jam. Record. Launch.
Book the Best Music Studios, Recording Studios and Jamming rooms. Now in Delhi!
Are you a musician or a band looking to record/produce your next song, album, music video? Or maybe you want to spend a jamming session with your friends at a soundproof rehearsal/jam room? Or you require a music tutor who can train you in vocal, instrument or music production skill. We got it all covered for you in one place.
Contact Us now to book your music studio session or music class online.
*Online pre-paid booking of studio slots available with GST Invoice. Pay via UPIs, Wallets, Cards and Netbanking integrated with Secure payment gateway.*
With over 20 music recording studio in Bangalore, we are now starting our studio journey in Delhi! With our expert sound engineers and musicians, SunoStudios.com is the fastest-growing community of professional music studios and academies in India! An online marketplace for music enthusiasts, musicians, singers, songwriters and even for businesses, startups, feature film directors and content creators to compare and book the top recording and recreational services such as dubbing, voiceover, music production, background music score, radio ad jingle, mixing, song mastering, foley, SFX, video production, corporate videos and much, much more. Don't wait and feel free to browse the list of our studios. Or browse hrough our list of artists for live performances

Book the professional Jam Rooms, Music Studios, Music Classes from the best Music Production houses and Recording Studios in Delhi.